Dr.Sanjay Moghe -CEO
Dr. Sanjay Moghe- CEO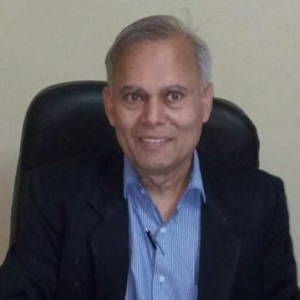 Over 30 years of experience in Wireless Industry.
Co-founder, President & CTO of RF Solutions for 2000-2003, a leader in WiFi RF chips ( acquired by Anadigics in 2003.
Startup experience with RF Solutions & Pacific Monolithics. Helped raise $17M funding. Managed engineering organization with 40+ engineers in large and small companies (Raytheon, Avantek, Northrop Grumman, ADC telecom, Micro Linear etc.). Developed 600+ RF IC products using SiGe, GaAs (MESFET, PHEMT, HBT), BiCMOS technologies.
6 patents granted, published 45 papers in international journals, chaired many conferences
Education: Ph.D.EE(RPI), MSEE, MS Physics (U of Louisville), BS
Active in 802-xx and other standards bodies, Chaired the 802.16 PHY group for unlicensed band (2000-2001).
Contact details-   [email protected]
Directors
Dr.Sanjay Moghe.
Vijay Moghe.
Milun  Moghe.
Technical Team
Renuka Andankar- Principal RFIC Design Engineer
Principle RFIC Design Engineer  in RFIC Solutions Inc., Pune, India with 14 years in RFIC, RF Module and LTCC Module design.

Guided a team of 20+ design/layout engineers in development of complex IC in millimeter wave technology for 5G base band application.

Collaborated with many customers all over the world (San Jose, USA/ Tokyo, Japan/ Amsterdam, Netherlands/ Bengaluru, Hyderabad

and Mumbai, India) in designing and testing complex chips for them.
In past was involved in designing of complex RF blocks such as:
a. 65nm CMOS Inductorless [email protected] 900 MHz with 4 opamp controls for Zigbee application for Japanese customer currently under volume production. 
b. S Band LPF design using elliptic/cauer topology, 30 dBm PA design for TVWS application for Bangalore customer.
                                                                                 c. VCO Design at 11.2 GHz using 65nm CMOS technology for the Netherlands customer.
                                                                                 d. Design of PLL/frequency synthesizer for Ku band for ISRO, Ahmedabad.
                                                                                 Contact detail-  [email protected]
Human Resources
Neeta Hadke- Senior HR Manager

"Neeta Hadke is Head of HR of S.M Technologies and has over 12 years of experience and has executed various HR projects involving strategic  and operational HR interventions at organizational level.
In S.M Technologies pvt.ltd, she is responsible for managing and developing quality talent by way of innovative talent management practices in line with business needs. Neeta holds degree in M.Sc (Electronics) and MBA (HR &IT ) from Nagpur University.She has worked in varied industry domains that comprise IT, Telecom, Educational and Semiconductors. She started her career with Reliance Communications, Mumbai and later joined S.M Technologies Pvt. Ltd."
Contact detail- 
Email id[email protected]
LinkedIn-https://www.linkedin.com/in/neeta-hadke-621143131/